School Deans
Jordi Grifoll Taverna
From 01/13/1993 to 05/14/1993

---

Josep Antón Ferré Vidal
From 05/14/1993 to 11/09/1995

---

Lluís Martínez Salamero
From 11/13/1995 to 03/22/2002

---

Josep Domingo Ferrer
From 03/22/2002 to 02/26/2005

---

Javier Maixé Altés
From 02/26/2005 to 06/06/2013

---

Domènec S. Puig Valls
From 05/06/2013 to 06/11/2018

---

Xavier Vilanova Salas
From 06/12/2018 to 06/09/2022

---

Àngel Cid Pastor
From 06/10/2022 to present
The University School of Industrial Engineering (known as the Escola Universitària d'Enginyeria Tècnica Industrial in Catalan) in Tarragona, derived from what was the Technical College (Universitat Laboral) founded by the Ministry of Work in 1956, became part of the former Technical University of Catalonia. It offered students the possibility of studying "Industrial Training" (the old name given to this degree) in the specialities of Mechanics, Electronics and Chemistry.
The Catalan Parliament created the Universitat Rovira i Vigili. The University School of Computer Science in Tarragona and the University School of Industrial Engineering disappeared, and their courses, as well as the previously mentioned speciality in Industrial Chemistry, were absorbed by the present-day School of Engineering.
The following degrees were segregated: Chemical Engineering and Industrial Chemical Engineering, speciality in Industrial Chemistry. These programmes were now taught by the newly created School of Chemical Engineering (ETSEQ).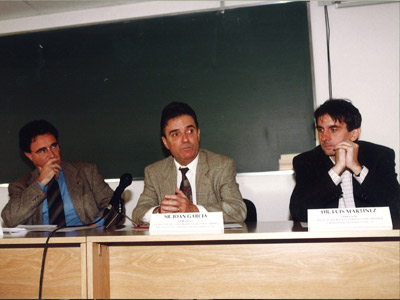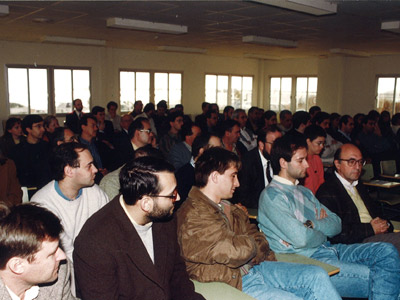 Opening of the academic year 1995-1996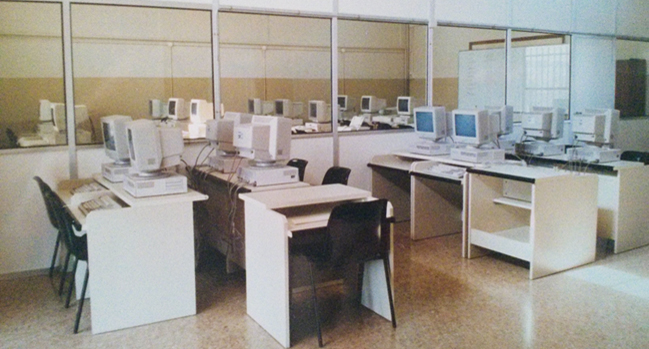 Computer room at the Technical College
The School of Engineering celebrated its first graduation ceremony.